2 tags
4 tags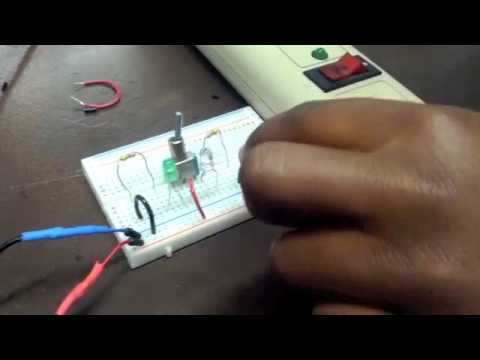 5 tags
1 tag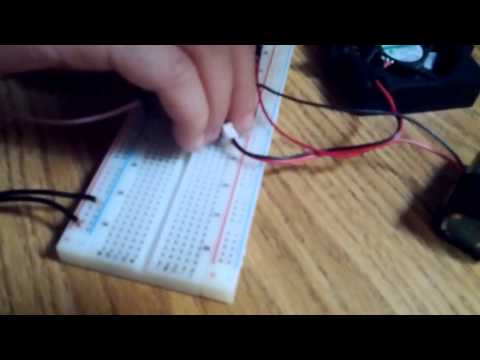 4 tags
5 tags
"FUNNEST DAY EVER!"
Sometimes, it takes a lot more than Willpower to accomplish a mission. In the case of our first ever robot-making field trip, it took the combined superpowers of at least five different organizations and 10 big-brained superheroes to turn our plans into reality. Thanks to the sponsorship of Brown Paper Tickets and the incredible Kindness of amazing Maker Advocate Tamara Clammer, four of our...
4 tags
Big-Brained Superheroes Harness Renewable Energies
including our big brains… our superpowers… oh yeah, and the sun…
5 tags
Powered by Willpower (and You!)
Our Big-Brained Superhero volunteers are geniuses (who should be getting paid!). Here's just one of the many reasons why: We've been thinking about the problem of Willpower recently and how it's a challenging superpower to recognize and reward. So much so that we've even contemplated replacing Willpower in our Shared Superpowers lineup. However, there's one area...
10 tags
Big-Brained Superheroes vs. Structure
We Big-Brained Superheroes are always up for a challenge. And sometimes our challenges aren't nearly as challenging as we expect them to be. For instance, yesterday, Peter Gruenbaum of SDKBridge came by to teach us how to develop a maze game in Scratch. This impending event made a few of us Big-Brained Superhero volunteers a bit nervous for the following reasons: Peter is fantastically...
6 tags
4 tags
Of the Things We Have Yet to Figure Out
So much has been going on here at BBSC HQ that we might as well just begin in the middle. Engineer Zero kindly stopped by on Monday to teach us about his Scratch-programmable Grisbot. We've been checking out our Anomaly graphic novel. And did we mention electronics? Lots and lots of electronics. Oh yeah…and of course there's March Mathness: Holy Mathness, Batman! Over 100...
5 tags
Big-Brained Superheroes vs. Pandemonium
Yesterday saw a blur of activity in The Big-Brained Superhero Hall of Justice (a working title; calm yourselves, DC fans). And while the search rages on for more, more, MORE amazing Big-Brained Superhero volunteers, we can't help thinking how useful our crazy kid-to-volunteer ratio can be in providing opportunities to exercise our superpowers. To some extent, this is by design. We want a...
3 tags
3 tags
Let the Mathness Begin!
Our first-ever March Mathness* is getting off to a bit of a late start…blog-wise, that is. As far as big-brained superheroes are concerned, we started celebrating promptly on March 1st with an entirely impromptu big-brained superhero gathering in the halls of Yesler Community Center for Hallway Math. Also, we already have an exemplary (also entirely impromptu) piece of Art and Math on...
5 tags
5 tags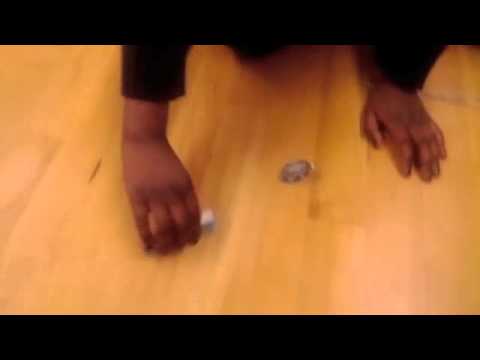 4 tags
4 tags
Big-Brained Superheroes vs. Negativity
Last week, The BBSC got the privilege of meeting two more big-brained superheroes.  Women's boxing Olympic hopeful Jen Hamann and her coach Tricia Turton of Arcaro Boxing Gym exercised their Kindness and Teamwork superpowers in coming to talk with us about boxing as it pertains to big-brained superhero-dom. A more perfect physical expression of the power of superpowers could not have been...
10 tags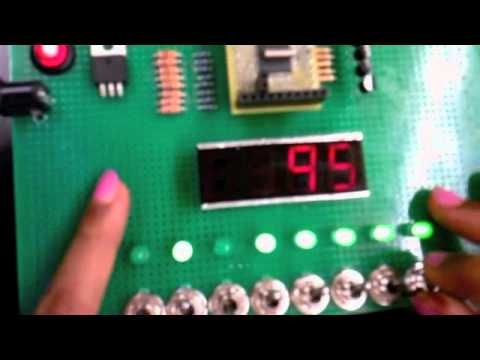 5 tags
Tapping into the Hidden Strengths that All Humans...
Admittedly, the mission of The Big-Brained Superheroes Club is primarily directed toward young people. But one of the more bracing aspects of being a big-brained superhero is that it frequently puts us in a position to discover and value the hidden strengths in adults as well. And these fun and surprising discoveries often go well beyond our select volunteer circle (which you should still join,...
2 tags
7 tags
What the "A"?: Why We See "STEM" as a Path to...
On a very rainy day last spring, a few kids from Yesler Community Center boisterously piled into a Honda Civic on their way to see a little movie that had just come out, which you may have heard of, called The Avengers. This was our first ever field trip reward for our after school homework help program, and in pretty much every measurable way, it was a failure. Kid there without permission...
6 tags
Big-Brained Superheroes v. Binary
What is math? Why does our current number system only go up to 9? Is zero really our hero? Last night, in service of The Big-Brained Superhackers Club, we learned to count in binary. Little did we know that, through such a tiny number system, we'd be re-exploring these kinds of ginormous questions! Oh, Schoolhouse Rock, your profundity never ceases to amaze.
5 tags
A Series of Tubes
Even before our Monday meeting commenced, our big-brained superheroes were building amazing structures out of the materials we had brought. And within the first ten minutes, this same series of tubes had been turned into a pair of binoculars/spyglasses (complete with a few battery-powered LEDs), a samurai sword, and two different types of guns. And immediately after that, we were fielding...
4 tags
Big-Brained Superheroes v. @Codecademy's Web...
Over the holiday break, The Big-Brained Superheroes Club experimented with Codecademy's Holiday Card project, and here are our thoughts about the experience… On the evening of December 24th, about 12 big-brained superheroes (+a few interlopers) got together in the Yesler Computer Lab to put together a gingerbread house kit and create web holiday cards. Most of our ages ranged from 8...
17 tags
The Kids in the Hall Do Math
"Can I have a math problem?" is, as we mentioned on Twitter recently, probably our favorite big-brained superhero FAQ. How this tradition got started we don't recall, but we've pretty much given up on making it through the halls of Yesler Community Center without being stopped by this question at least once (mostly at least thrice). And having zero interest in looking a...
10 tags
Big-Brained Superhero Designs: Part 1 of X
This drawing of a "holographic chat watch" was created by one of our big-brained superheroes after a meeting in which we focused specifically on exercising our Creativity superpower. Although that meeting was at least a couple of months ago, we hadn't seen this drawing until last week. That's because the big-brained superhero to which this homework had been assigned had...
3 tags
9 tags
Failure and Success in Addressing Opportunity Gaps
Little Rascals aficionados may have noticed a vaguely familiar cadence in The Big-Brained Superheroes Club nomenclature. Some may consider our name silly. We, however, take it quite seriously. One of the raisons d'etre of The Big-Brained Superheroes Club is to provide a place for those of us who don't necessarily have a place. We sometimes affectionately think of ourselves as...
2 tags
6 tags
5 tags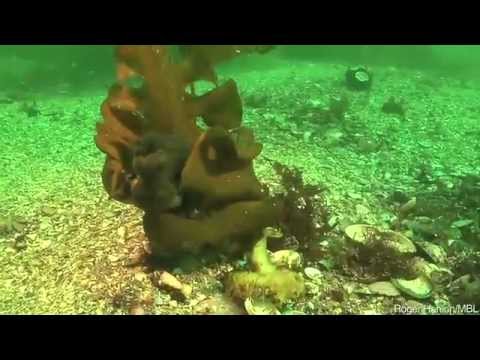 9 tags
It All Begins with a Sense of Adventure...
So, in early October—in spite of extreme busyness—a couple of us exercised our Sense of Adventure and attended a talk by math wizard Steven Strogatz at Seattle's Town Hall. Toward the end of the talk, our Empowerment superpower was revved up enough for us to be the first at the microphone to ask Mr. Strogatz for his opinion on the state of math education in the US today and whether he had...
5 tags
Holiday Shopping Guide: Big-Brained...
View Oh the Places Big-Brained Superheroes Go! in a larger map We in the Big-Brained Superheroes Club have two great loves: our ability to think spatially and our local donors. (Not necessarily in that order.) In that spirit, we've created this lovely map of Seattle Big-Brained Superhero-worthy enterprises (along with our comments!) to help make your local holiday shopping easier this...
2 tags
The Big-Brained Superheroes Club Origins: Part 3...
Subtitled: A Promise Kept. In a recent installment of The Big-Brained Superheroes' Handbook, we briefly discussed how the Big-Brained Superheroes Club economy works.  Basically, big-brained superheroes (yes, we're moving beyond proper noun status—Oxford English Dictionary, here we come!) get rewarded for exercising their superpowers, such as Empathy, Kindness, Persistence, Sense of...
5 tags
1 tag
The BBSC: We Don't Make Learning Not Fun
We probably shouldn't be admitting this, but we've come to realize that The Big-Brained Superheroes Club is extremely vulnerable. To embezzlement, that is. Yesterday, the club was split up between the gym and the multipurpose room.  In the gym was "Mathketball", in which we solved math problems while shooting baskets (developed after last Monday's meeting).  In the...
3 tags
Cameron Moll / Designer, Speaker, Author: "Our... →
cameronmoll: Kirby Ferguson speaking at TED on the topic of remixing: Our creativity comes from without, not from within. We are not self-made. We are dependent on one another, and admitting this to ourselves isn't an embrace of mediocrity and derivativeness. It's a… We briefly mentioned remixing in our Adaptability v. Persistence post. One rationale for viewing Creativity as...
2 tags
The Big-Brained Superheroes' Handbook: Part 3 of X
Yesterday, over half of our volunteer staff couldn't make it to our Big-Brained Superheroes Club meeting. And being the small group that we are, we missed them severely. However, the shortage gave us a great opportunity to exercise our Adaptability superpower, and the way in which we exercised our Adaptability superpower brings us to Part 3 of X of our Big-Brained Superheroes'...
1 tag
The Big-Brained Superheroes' Handbook: Appendix 1...
One learns many things at The Big-Brained Superheroes Club that one might find nearly impossible to learn anywhere else.  For instance, did you know that a shiny, hot pink foil wig is worth less than $5 because it's made out of a lowly synthetic material instead of being made out of real hair?  You just try finding that bit of information in your economic textbooks. Big-Brained...
2 tags
2 tags
The Big-Brained Superheroes' Handbook: Part 2 of X
The Big-Brained Superheroes' Handbook continues with… Rule #2: Humans are unruly and, therefore, cannot be ruled. (courtesy of those unruly Avengers … yet again)  This rule is great for two reasons: 1. It's a lot more powerful than it may seem at first glance (like us!). 2. Rules about unruly lack of rulability rule! On a micro scale, unruliness can (and often does)...
2 tags
The Big-Brained Superheroes' Handbook: Part 1 of X
One thing we learn as Big-Brained Superheroes is that there are a lot of "Part _ of X"s in our lives.  That's because knowing the value of "X" means we're done.  We've solved the problem.  The end.  But when it comes to living and learning and living and learning and living and learning and…a Big-Brained Superhero's work is never done. And...
3 tags
Write Like a Big-Brained Superhero
Here's a good way to exercise our Empowerment superpower: Think about the things that are important to you. Perhaps you care about creativity, family relationships, your career, or having a sense of humour. Pick two or three of these values and write a few sentences about why they are important to you. You have fifteen minutes. It could change your life. This simple writing exercise may...
5 tags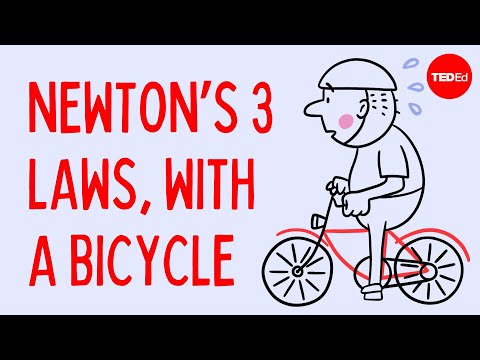 4 tags
The Big-Brained Superheroes Club Origins: Part 2...
So, we've documented at least some of the story behind the "superheroes" part of The Big-Brained Superheroes Club, but what's with all this "big-brained" stuff?  Well, the answer isn't as obvious as you might think… We here at The Big-Brained Superheroes Club believe in science.  And as of now, science says teach kids about their...
3 tags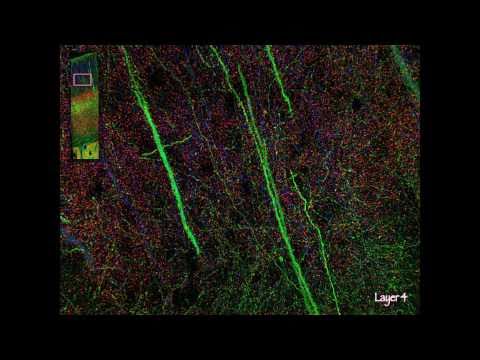 2 tags
In Search of...Big-Brained Superheroes
Until Professor X's Cerebro patent expires, we're forced to resort to more conventional methods of finding Big-Brained Superheroes to help us out during this upcoming school year. If you have the means, we hope you will Facebook Favorite/twitterify/share via carrier pigeon our VolunteerMatch and Idealist Big-Brained Superhero Mentors Wanted ads!  Or, you can just send potential...
5 tags
The Big-Brained Superheroes Club Origins: Part 1...
If you've seen the recent Avengers movie, you have some idea of how The Big-Brained Superheroes Club got started.  First, recollect just a few of the challenges that Nick Fury faced when trying to get his band of brainy heroes to trade contretemps for cooperation. Now, throw in a few unconvincing lectures by a crackly voiced, brown-haired girl about how "we're all in this...
4 tags
Friday Cephalopod: Superhero of the sea →
But does she use her Creativity and Critical Thinking superpowers?